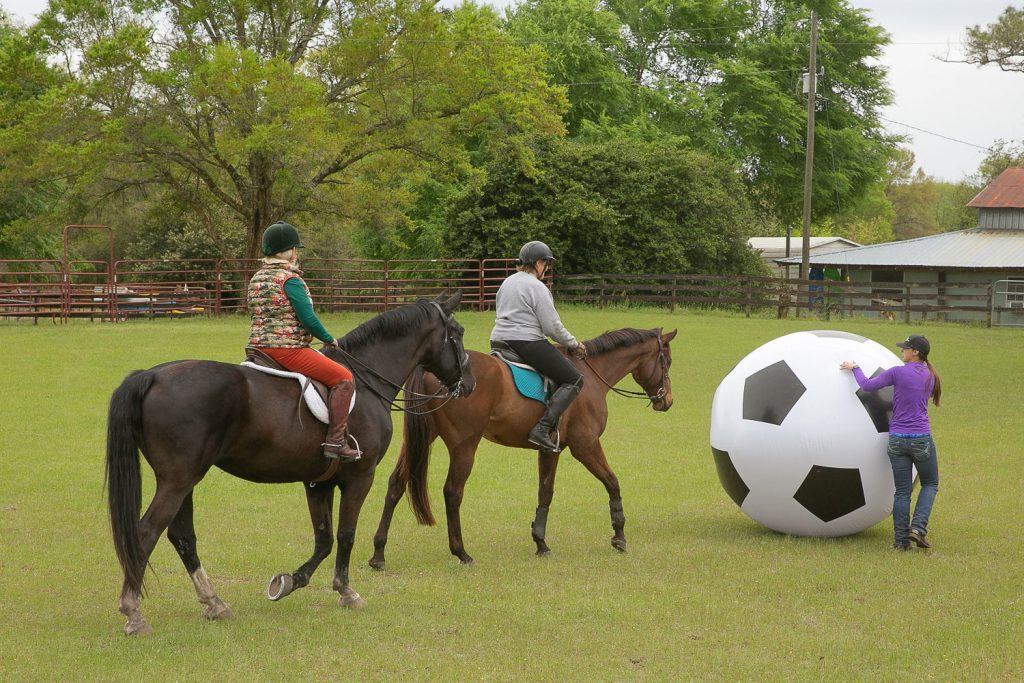 Our fearless leader along with a few other FHTAers have taken the spring to work on desensitizing their fire-breathing eventing monsters. Luckily there is a relatively inexpensive way to get exposure to other horses and unusual sights at Ken Najorka's (Najorka Performance Horses https://www.nphtraining.com) "Harmony with your Horse" clinic series.
Located in Ft White, FL, Ken Najorka provides a friendly, low-key environment with a variety of challenges for riders to build trust and test their partnerships.
Pam Paulk, who attended the May 16th clinic, says "It was great fun …and VERY challenging for Eddie on a couple obstacles but finally got it done in the end
with the help of Jonesy and Carol Ogden. Could use another to confirm. Hoping to create more trust in our partnership. He loved Wilson the humongous black and white ball and walked over a mock bridge since he had the experience last week
and a couple other obstacles. Did not like the little liverpool he was to walk thru not jump
which he did or the hanging pieces of tarp. He really handled all the horses in a smaller ring too. Eddie is on the far right end.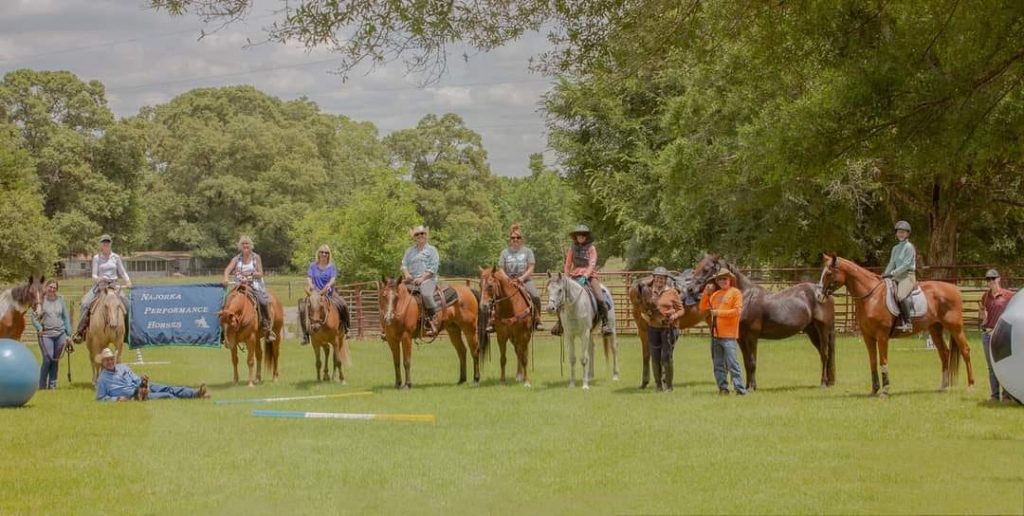 Other FHTAers who went to the April clinic were Kathy Noffsinger, Kristen Sealey and Mary Ann Giandonato.
UPCOMING CLINICS: Ken's June clinic is at the Suwannee music park in Live Oak FL, June 19th and 20th and a there will be a mini clinic June 11th at the Florida Horse Park. Call or text 407-721-9711 for more details and to get information about preregistration. The focus for those 2 clinics is on confidence building.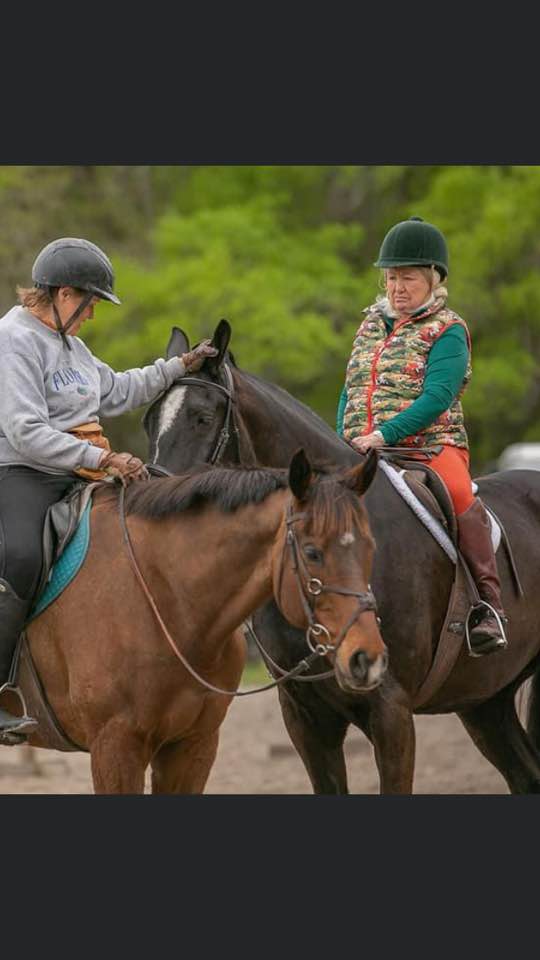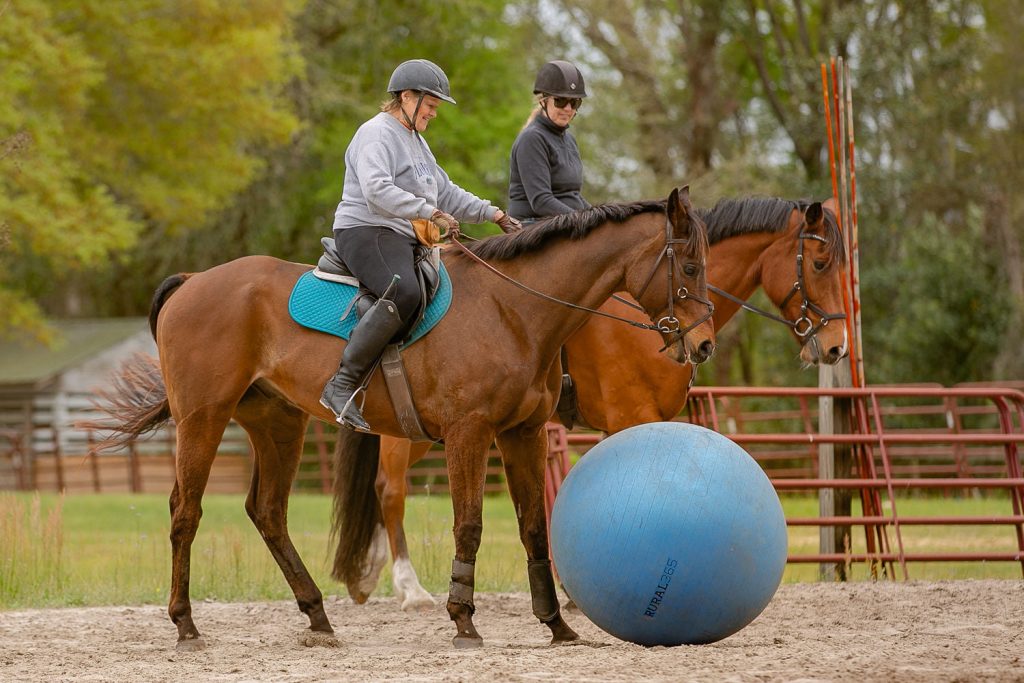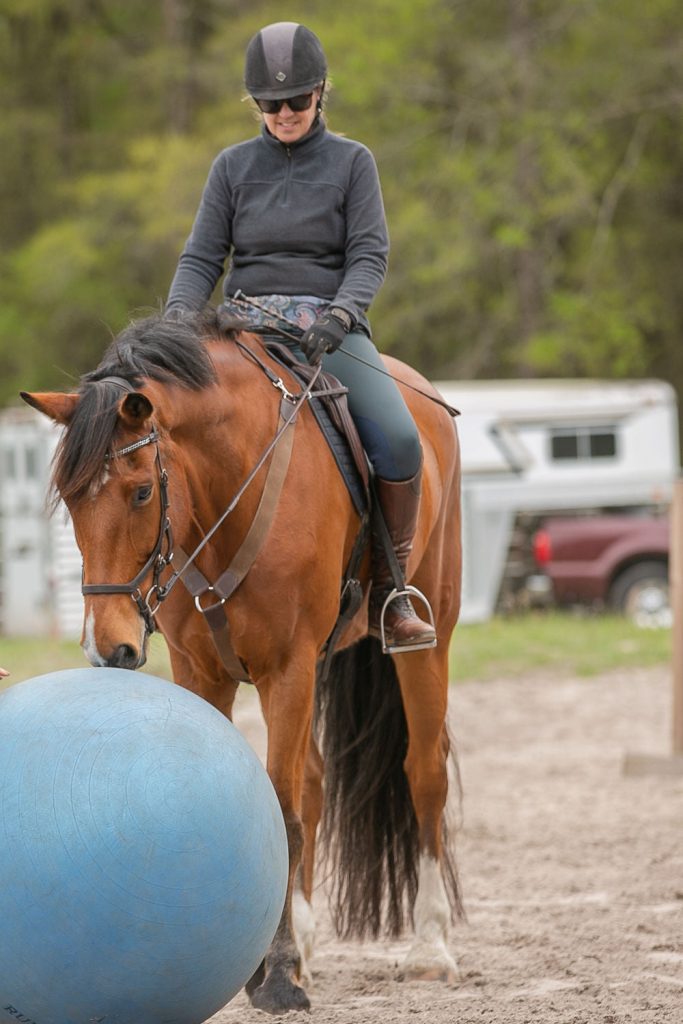 SCARY THINGS!!